CartFusion 5.0 Enters Beta



The new CFC-based, AJAX-rich, XML-handling CartFusion 5.0 has gone into production. The Trade Studios Development Team is on the attack with this new eCommerce and customer relations management system.

CartFusion 4.5 Released



CartFusion will meet your needs.
Here's a partial list of features:

- Inventory Matrix Management

- Multi-tiered Affiliate Program

- PayPal Pro Support

- Advanced Reporting

- Payments by Store Credit

- Faster Page Loading

- Quick Edit Mode = Easy Updates

- QuickBooks Integration*

- UPS Worldship Integration*

* requires additional software













Trade Studios' latest release of it's popular ColdFusion-based open source eCommerce product CartFusion 4.5 is a robust, highly versatile and customizable E-commerce solution software package. Ahead of all its competitors in class, price, ease-of-use, speed, and stability, CartFusion 4.5 revolutionizes the way small-to-medium-size businesses do business online. Front end features include an appealing, saveable shopping cart, wishlists, gift certificates, an advanced customer area which includes registration, order tracking, multiple, updateable billing and shipping info, smart searching, and rapid checkout. Back end features include credit card processing, order tracking and status settings, back orders handling, add/edit/delete products, categories, customers, orders, back orders, affiliates, distributors, a helpful message center to keep you and your customers on track, email marketing wizard, downloadable revenue and inventory reports...
The list goes on and on...
ORDER FULFILLMENT
PRODUCT INVENTORY
CUSTOMER RELATIONS

View orders at a glance
Quickly edit order statuses
Quickly search and sort orders
Take complete control over order detail before payment is processed
Apply discounts, credits, applicable taxes, and shipping charges even after an order is placed
Print invoices and packing slips
Apply tracking numbers and track packages, and allow customers to track order statuses
Place items on back order
Add to or delete items from orders
Send invoices by email
View previous and current back ordered items per customer

View products at a glance
Quickly change names, categories, featured items, and prices
Upload and manage product images
Create alternate sizes, styles, and colors
Set product distributors for easy purchasing reminders
Manage item status, quantity discounts, and stock quantities

View customers at a glance
Quickly access and update customer information
Manage usernames and passwords
Manage shipping details
Manage billing details and preferences
Manage multiple shipping addresses and credit cards
Manage credit amounts and apply them to orders
Add important notes about customers for better customer service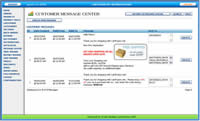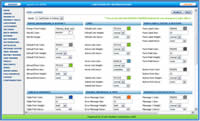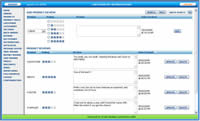 PRICES & VISIBILITY
BACK ORDER FULFILLMENT
CONFIGURATION MANAGER

View product prices and availability at a glance
Apply changes to individual products or complete categories with ease
Print summarized or detailed pricing and availability information
Extremely helpful when your business has a large inventory

View back orders at a glance
Quickly search and sort back orders by customer, product, or date
Process payment only on desired items
Apply discounts and credits to back orders
Print back order invoices and packing slips

Configure your site to use the features you choose:
Accept specific credit cards
Implement SSL Encryption for a secure Ecommerce website
Allow international orders
Manage tax rates based on state and/or country
Manage shipping rates for Fedex, UPS, and USPS
Set shipping calculations based on weight, order total, or region
Easily set and update valuable company information such as phone numbers, contact information, and company name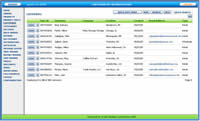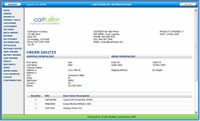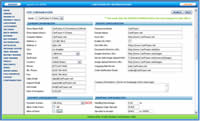 USERS / PRICING TIERS
CATEGORIES & DEPARTMENTS
AFFILIATE NETWORK

Build a multi-tiered pricing structure of the products you sell
Offer discounts to everyone or to select customers only
Allow wholesale customers to purchase wholesale products at wholesale prices while not affecting retail or other prices
Print quality-formatted price sheets based on user

View product categories at a glance
Quickly assign new featured items to show immediately on the front end
Manage category details and user availability

3-Tier Affiliate Program
Advanced Payments Handling
Front-end & Back-end Affiliate Signup
Adjustable Commissions
Payment Tracking
Parent/Child Affiliate Sites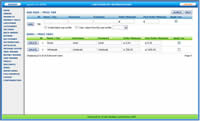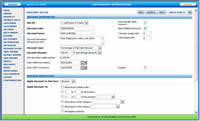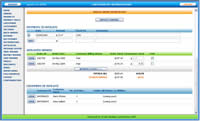 MAIL WIZARD PRO
REPORT WIZARD PRO
SHIP WIZARD PRO

Send personalized bulk emails and letters to your customers based on the versatile criteria you choose
Print mailing labels directly from CartFusion
Attach promotional material to emails for maximum advertising

Track the status of your business quickly and easily with advanced graphs and detailed reports
Format graphs and reports based on the criteria you choose
Print graphs and reports or save the image files to be imported into Word, PowerPoint, Fireworks, Photoshop, you name it.

Get real-time rates using the UPS, Fedex, and USPS shipping wizards
Setup shipping options using UPS, Fedex, USPS, or all 3 !!!
Track packages sent using UPS, Fedex, or USPS, right within your administrative panel.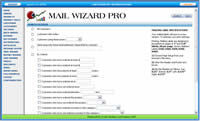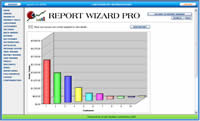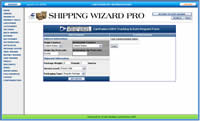 INTERNAL MESSAGE SYSTEM
CUSTOMIZABLE LAYOUT
TECHNICAL SUPPORT

Write reminders, notes, and to-dos to yourself and other system users
Set message priorities
Keep track of user messages and completion dates

Take complete control over the layout of your website
Change font colors, styles, sizes, and more

Offer your customers technical support via a robust and easy-to-use help desk tool
Supply frequently asked questions and answers to your customers
Allow customer feedback for business growth
Get fast technical and non-technical support from Trade Studios within 2 hours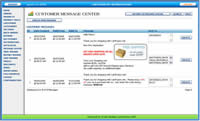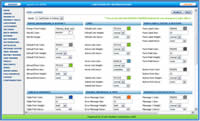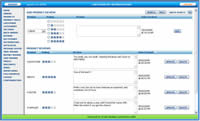 CartFusion is an Authorized.Net Certified Shopping Cart.
Feel comfortable knowing your transactions are secure
and easily accessible with CartFusion.
CartFusion supports WorldPay, and is an Authorized WorldPay Reseller.
Now you can accept multiple currencies securely and easily with CartFusion.
CartFusion is an authorized reseller of Merchant Accounts Canada.
Now handle all of your e-business in Canadian dollars using CartFusion.